If I actually
kept
a list of favorite books, I think this recent read would have to go on it.
The story is wonderfully written in journal format by an intelligent, transparent, and witty seventeen year-old character. Cassandra writes from a once abandoned and crumbling English castle, which is now home to her impoverished and highly quirky family.
I was particularly entertained by the melodramatic and humorous musings peppered throughout the book.
Another great luxury is letting myself cry -- I always feel marvelously peaceful after that. But it is difficult to arrange times for it, as my face takes so long to recover ...
While written sixty years ago and set in the 30's, this composition reads remarkably modern. It is fantastically peculiar and yet causes surprising introspection. The author seems to write from a secular perspective and then dances with some rather touching thoughts on God and the establishment of church. I like authors who can whip up a dish that merge flavors of sweet, cynical, honest, and funny ingredients.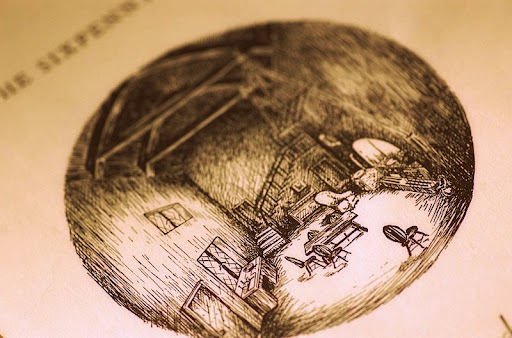 Since I had such fun with this library find, I thought I'd patron ebay and purchase an old copy. (Old books are indeed so much more fun than new!) Well mercy me, the old copies were selling for 100-450 dollars! Perhaps I will simply content myself with an eight dollar reprint after all...